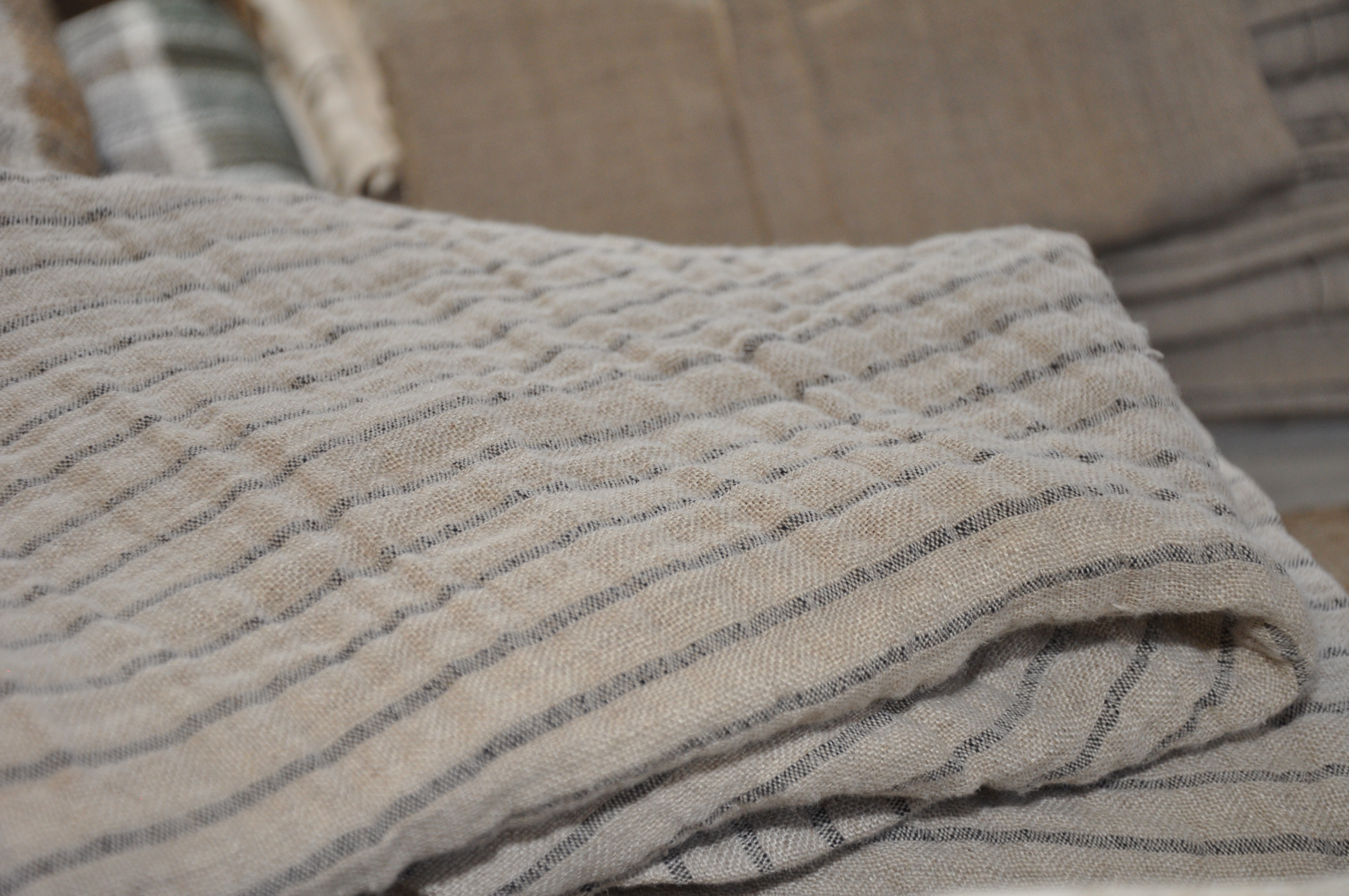 Washing

Our fabrics can be laundered with confidence in washing machines – white thick weave fabrics in temperature 60°C, colour fabrics in 40°C. Fabrics with delicate, weave of "net" type should be washed by hand.
Shrinkage
Most linen fabrics can shrink after the first wash by 2 to 5% depending on the fabric. This shrinking may be minimized by always pre washing linen in cold water.
Drying
Drying in tumble dryer is not recommended for linen. Don't over dry. Heat damages the fibers and is conducive to excessive shrinking, but using your dryer with the proper low settings is also possible, do not overload the dryer.
If spin dried we recommend the spinning with the maximum speed of 600rpm.
Ironing
Our Soft Linen collection is made of washed linen and do not require ironing. For all other LnianyZaulek products we recommend the ironing on slightly damp linen on the inside of the fabric. Check the sewn-in label with the universal symbols for the appropriate setting for your iron.
All LnianyZaulek products carry full washing instructions.